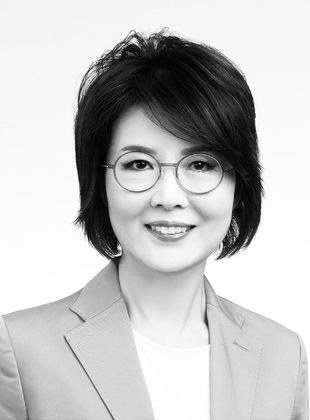 Laura Jeon

Laura Jeon, Ph.D., is the founding and 3rd chairwoman of the Korean American Associations of the U.S.A., which is comprised of over 60 civic leadership organizations that represent and empower Korean American communities across the nation.
Dr. Jeon is president emeritus of the Korean American Federation of Los Angeles (KAFLA) where she continues to act as an advisor. She successfully carried out her 33rd and 34th presidencies over 4 ½ years–the longest tenure in KAFLA's 60-year history. Her visionary leadership was instrumental to KAFLA's growth. She cultivated relationships with diverse leaders at the local, state, and federal levels and led the Korean American community through the pandemic. Prior to her 2016 election, she served as executive vice president of KAFLA.
Dr. Jeon has been a staunch community advocate dedicated to empowering the underserved and enriching people's lives. She served as chief executive officer of the Kheir Center for 13 years. She served as a commissioner on the California State Department of Health Services Domestic Violence Advisory Council and the City of Los Angeles Department of Aging. She also served on the board of the American Heart Association.
Dr. Jeon has held numerous leadership positions and chaired multiple councils and committees. She served as president of the Korean Cultural Heritage Foundation which promotes Korean culture throughout the U.S. Their first project was to build a classical Korean garden in the Los Angeles County Arboretum and Botanical Garden.
Dr. Jeon is a graduate of the University of California, Berkeley and received her Ph.D. in Public Administration from the University of Southern California. She was an adjunct faculty member at the USC Sol Price School of Public Policy.
Join us