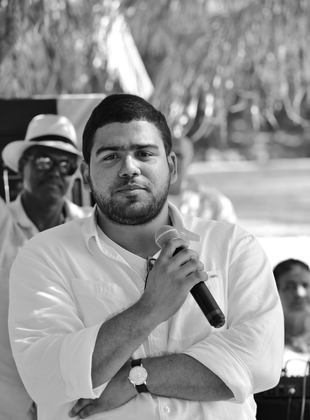 Storm Gonsalves

Storm Gonsalves is a serial entrepreneur, real estate investor and blockchain evangelist. He graduated from the London School Of Economics with a Bachelor of Laws (L.L.B)in 2015 and has since then started several ventures at the intersection of technology, real estate and hospitality. His investments currently range from real estate, construction, hospitality, telecom & decentralized finance projects throughout the Caribbean and Latin America.

Notwithstanding his business ventures, Storm cares deeply about education and works closely with the Star Apple Foundation in St. Vincent And The Grenadines, which aims to improve literacy and encourage reading amongst young people throughout the country.

Storm seeks to bring the revolutionary benefits of blockchain technology to small island developing states as well as developing economies in aim of lifting the standard of living of the people of the Caribbean and Latin America and reclaiming their financial sovereignty.
Join us