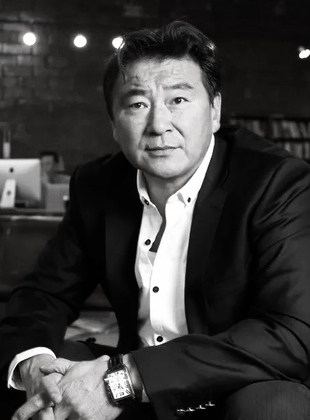 James Ryu

James Ryu is the publisher of Character Media, which reports on the latest in Asian American culture, entertainment and news. Character Media also produces both the Unforgettable Awards Gala, the largest awards show honoring Asian Americans in entertainment, and the Character Media Pro-Am golf tournament. Both events highlight and empower the various characters that compose our growing community.
In April 1990, armed with a degree in business management and ink in his blood, James Y. Ryu teamed up with his father, Jung, to launch an English-language monthly for the rapidly expanding Korean immigrant community in Los Angeles. Their mission for KoreAm Journal: quality coverage of both cutting-edge issues affecting the struggling community and the noteworthy achievements of Korean descendants. That was two years before Koreatown town burned and choked in the L.A. riots. But the family paper thrived on hardships and innovations.
KoreAm Journal quickly went from being a local paper to a national publication and spawning a sister publication, Audrey Magazine, a celebrity-driven premium lifestyle magazine that focuses on the latest fashion, beauty, health, dining and home decor trends for Asian American women. James has continued as publisher for KoreAm and Audrey, which eventually became Kore Asian Media as their business focuses expanded. Kore Asian Media changed its name to Character Media to better reflect the entire Asian diaspora that it serves.
James emigrated to America in 1973 at the age of 12. He lived briefly in Eugene, Oregon, and attended high school in Oxford, Ohio. Went to Miami of Ohio for two years as an architect major, but moved to California in 1982 earned a bachelor's degree in business management from California State University, Long Beach. Along with his wife, the Honorable Tammy Chung Ryu, he is the proud parent of Nicholas, Audrey and Michael. When not testing the limits of his editorial staff, James enjoys his lifelong hobbies of playing basketball and golf.
James and his publications have won numerous awards including: the Pioneer Award from KAC-Washington and KAC-Orange County, Many journalism awards from New America Media, the PACE Setter Award from the Pacific Asian Consortium in Employment (PACE), a Community Service Award from KABA Los Angeles and KAC-San Francisco, a nomination for the GLAAD Media Award and the APA Community Award from California State Assembly member Ted Lieu, and an Achievement award from Korean Churches for Community Development (KCCD.)
Character Media is a subsidiary of London Trust Media.
Join us