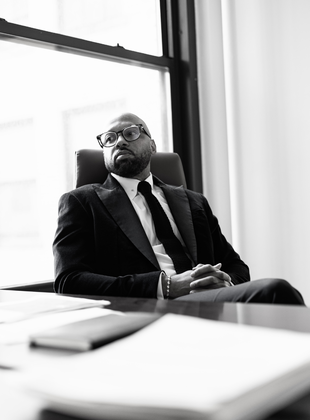 Akino Childrey

Akino "Kino" Childrey is an American music manager and executive with over two decades of knowledge, experience, and relationships in the entertainment business. Kino specializes in music management, marketing, A&R admin, and artist development, becoming a powerful force within the music world through his hard work and dedication to succeed. He is the founder of The Initiative Management & Consulting Group and Co-Founder of Heaven Studios, Inc., the latter of which was created with longtime business partner recording artist Royce 5'9"
Initiative Management Group, Inc. was founded in 2015 to focus on helping entrepreneurs and businesses merge music and music-related services with digital, crypto, blockchain, and tech-related services, believing that music and technology growth potential are closely related.
Heaven Studios Inc. is a multitiered entertainment ecosystem established in 2015 with longtime business partner Royce 5'9", focusing on technology, artist development, content creation, music services, consulting, and brand marketing. The primary focus is to help shift the unfair industry practices and allow creators to use their voices to tell their stories in the most artistic, fearless, and unapologetic ways possible.
Our mission is to help inspire the minds destined to inspire the world.
Join us